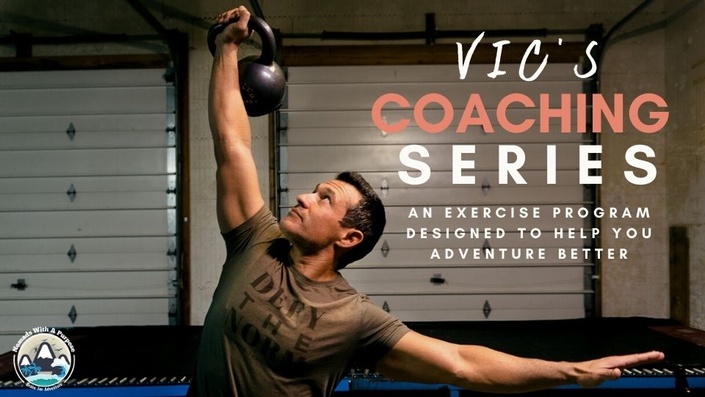 Vic's Coaching Series
Complete Guide to Fixing Your Injuries + Getting Stronger
Fix My Injuries
Get Rid of Aches + Pains Once and For All
Do you love to exercise and enjoy hobbies but your aches or pains are limiting you?

Are injuries getting in the way of enjoying your life?
Are you battling chronic pain?

Are you tired of getting cortisone shots>
Do you feel like you can't make progress in the gym because your injuries flare up?

Are feeling like age is catching up with you?
Are you losing muscle tone and feeling a little sad about it?
Do you know you need to lift weights but aren't sure where to start?
You're in the right place.
I've been fixing aches and pains for 30 years and put together this complete coaching series that will fix your aches and pains while also teaching you proper lifting technique to help you get stronger.
In order to live life to the fullest, we first need to get rid of injuries or pain that is slowing up down and inhibiting our movement.
Then, we need to build balance around each joint. This means that each joint needs a certain range of motion, or flexibility, and an appropriate amount of strength to counter the mobility and to protect that joint.
In the first part of this coaching series, you get a 6 day workout program. Three days a week you'll do an easy workout that incorporates rehabilitative exercises to make sure you achieve this balanced range of motion and strength in the smaller muscle groups surrounding the joint.
On alternate days, you will perform a more traditional strength training program. In the course I have full video tutorials showing you how to execute each lift properly so you don't get hurt and you can get the most out of your time exercising.
Get Stronger, Move Better, Enjoy Life More!
Join the course and do the first module as often as you need to in order to fix your injuries and get stronger. When you're ready for diversity and a challenge, then start the 8 week workout section where I take everything you learned in module 1 and deliver you fun and creative workouts each week.
8 Week Complete Workout Program
Make Greater Gains in Less Time

Have you been spending hours in the gym daily without results?
Do you want to workout, but don't have 2 hours a day to dedicate to it?
Have you've tried every program and still don't get closer to the results you want?
Do you wish you could perform at a higher level in your sports and hobbies?
This 8 Week Workout Program gets you in and out of the gym quickly while still giving you effective workouts that will help you get stronger, leaner, and perform better.
These workouts will take you less than thirty minutes, which means you can be in and out of the gym in a lunch hour and still have time for lunch!

Plus, it integrates a complete prehab program so you can stay active in your sports, reduce the risk of getting hurt, stay pain free, and improve your quality of life.
THIS COURSE IS DESIGNED TO HELP YOU MAKE GREATER GAINS IN THE GYM BY ACTUALLY SPENDING LESS TIME WORKING OUT
I've been a personal trainer for almost 30 years. I've worked with a lot of people over the years and I've seen first hand how valuable a good strength training program is for athletics, health, and enjoying life.
This course integrates everything you need to create a healthy and strong body that can move better so you can live the life you want.
Our bodies aren't designed to be confined to cubicles and routine. We need to move, move often, and move with purpose. Life is so short we all deserve to have fun and we all deserve a body that helps us to experience the world.
However, there are a lot of people who can't afford to hire a personal trainer to take them through their workouts every week.
That's why I created this program. This has all the exercises I teach my clients in an easy to follow program that will get you incredible results.
30 Years of Experience
There are many workout programs out there that you can do. What makes me different and this program so effective is that I've been doing this for almost 3 decades and I know how to create results in a realistic and systematic approach.
A program should be a tool for getting results. When it comes to programing better is better not harder is better.
There are a few critical things that people forget. To gain more muscle you must strive for more strength. To get rid of aches and pains you need to do the physical therapy. The body adapts, to get greater results you need to vary resistance, movements, and reps ranges.
Lastly, you probably already have a sport or hobby that you really enjoy you need to be practicing it to get better and YOU NEED A PROGRAM THAT FACILITATES YOUR PASSIONS.
Your Instructor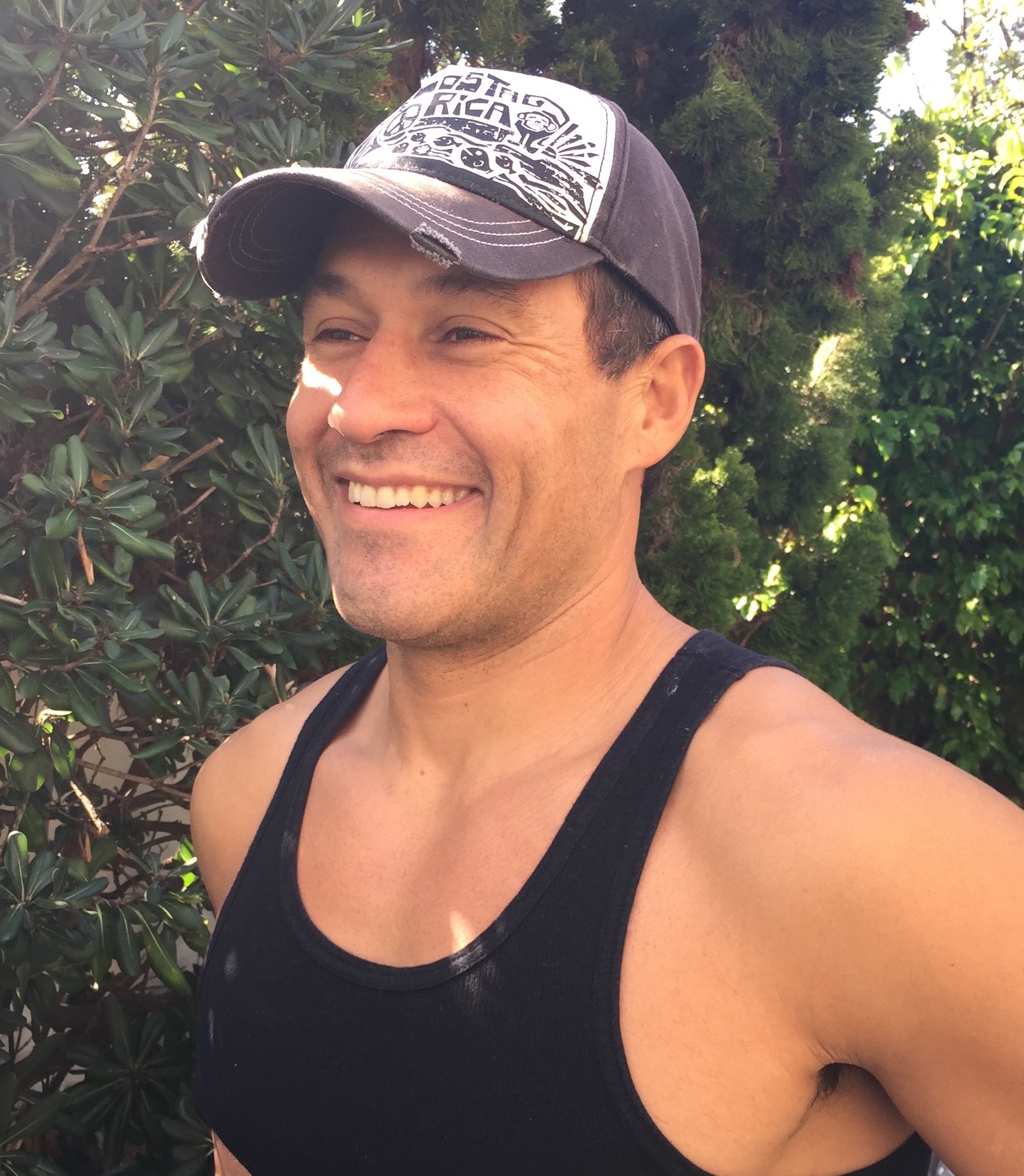 It's true, I am a "Meat Head" at heart. I love lifting iron, but it's because I do more than just lift heavy weights that I can feel better today than I ever did in my 20's and 30's. I started jiu-jitsu seven years ago and along with all the other forms of play my wife drags me into doing, I've been able to take my passion for making people stronger and combine it with a lot of other elements to create programs for men that get them enjoying their hobbies and performing their sports better than they ever thought was possible.

Nothing is more important to me than my family and in an era where raising a family doesn't always define success, I think finding a way to take care of yourself, challenge yourself, and still nurture the ones you love is the cornerstone of success. My programs are designed to help men and women be stronger, more athletic, and leaner because the better you feel, the better you can take care of those you love.
This is NOT a P90-YoYo or Insane-ity Program
If you'd like a drill sergeant to yell at you, sign up for one of the many programs available in your home town. If you want lasting results you need learn what it takes to get them.
This is about training smart.
It's easy for me to create a program that is hard, but that's not what you need, and so, that's not what is in this course.
This isn't your normal "meat head" split cycle program where you spend hours in the gym. This is about creating the right hormone reaction in your body to build muscle and loss body fat. The point of your program is to flip the switch for improvement and be done with the workout.
Frequently Asked Questions
When does the course start and finish?
The course starts now and never ends! It is a completely self-paced online course - you decide when you start and when you finish.
How long do I have access to the course?
How does lifetime access sound? After enrolling, you have unlimited access to this course for as long as you like - across any and all devices you own.
What if I am unhappy with the course?
We would never want you to be unhappy! If you are unsatisfied with your purchase, contact us in the first 30 days and we will give you a full refund.
JOIN NOW AND REGAIN YOUR EDGE AND IMPROVE YOUR ATHLETICISM