Reiginite your relationship for vibrant energy, passion, health, and connection!
Don't settle for just okay in your relationship. Whether you've been married 20 years, 2 years, or are currently single and find yourself constantly struggling to find balance in your relationships, we've are going to teach you a systematic approach to creating passionate and exciting relationships.

By the end of this workshop, you'll feel:

Aware of your relationship struggles and be able to overcome them
Free from your traumas that you didn't even know were holding you back
Successful in your relationship while maintaining a healthy level of passion
Excited about the relationship you're in
Authentic and vulnerable with your partner where you won't be afraid of getting hurt
Energized and will no longer stuck in a rut
Meet Your Instructors
Victor Robledo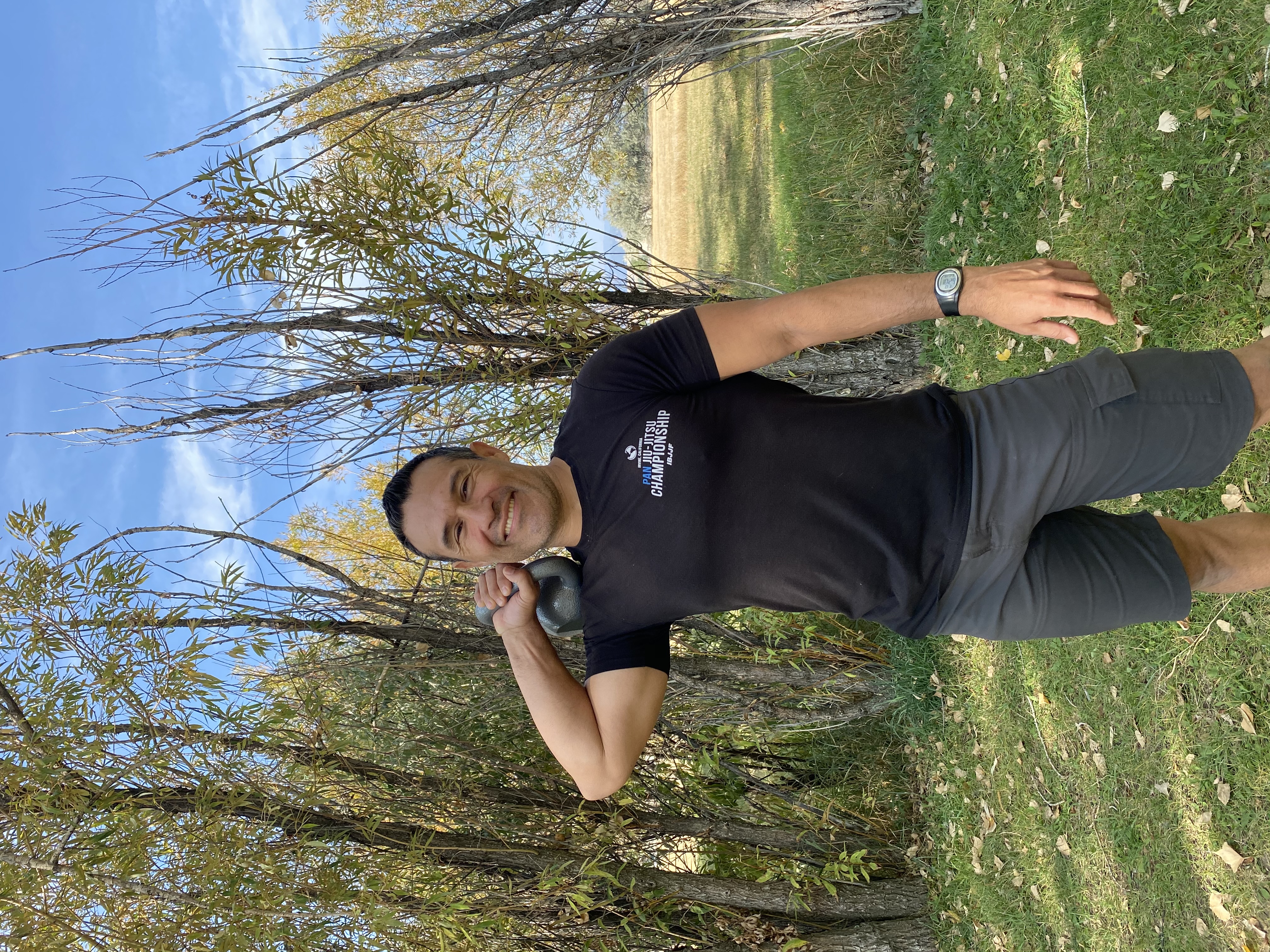 I've been a strength coach for 30 years and have practiced jiu jitsu for the past 10. Getting in the gym, lifting weights, and rolling on the mats are my happy place.
But luckily, my wife didn't let me stay there. To say that she's pushed me outside my comfort zone would be an understatement. Travel, adventure, spontaneity, unpredictabilty, and uncertainty have been hard for me.
After 5 years of experiencing the ups and downs of adventure travel and three decades experience helping others improve their lives, I have A LOT to share with others about what works and what doesn't when it comes to creating a lasting relationship that excites you and turns you on.
Robyn Robledo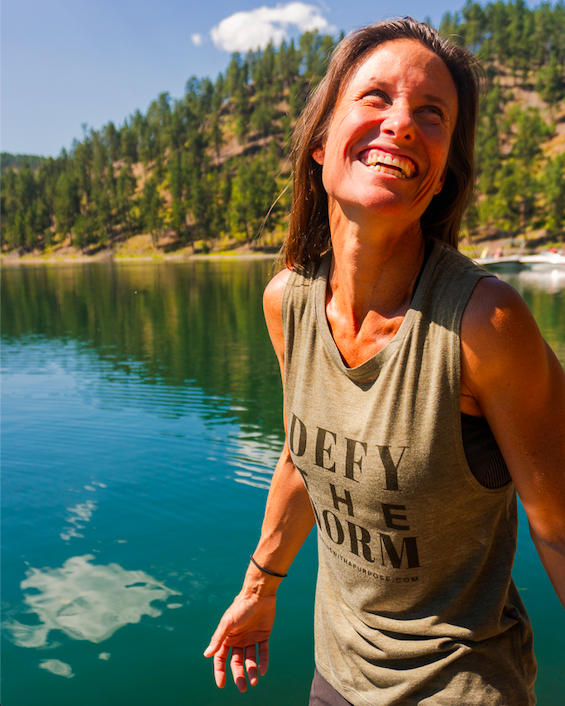 I met Victor when I was only 17. We got married a month after I turned 21. He taught me how to party and how to love.
For as long as I can remember all I wanted was to have a big family and spend every minute of the day together. We ran a gym for 17 years and brought our kids to work with us every day.
But after my 5th child was born I realized that self sacrifice wasn't my goal. I too wanted to be athletic and continue to fuel my own physical dreams. I want to be the best version of myself.
So at 36 years old, I learned how to surf and rock climbing. I became obsessed and begged my stable, routine-loving husband to move our family into a 30 foot RV and hit the road.
Maybe I've taken YOLO to the extreme, but in creating this life I've learned tools and systems that others can apply to make their life more fun and satisfying, as well as live stronger and healthier.
Relationships are complicated but love is simple.
We will be talking about the following topics and hopefully providing you with insight into where you redefine beliefs, roles, and expectations in order to Reignite the Passion in your relationship.
NUTRITION
You are what you eat, but does that mean you can never chill at a brewery or eat french fries? Heck no. We're going to shed light on what works and what doesn't when it comes to abs, hormones, and health.
FITNESS
Strength matters, but having fun together matters even more. You don't need a washboard stomach, but that muffin top can easily lead its way to low back pain, weak knees, and before you know it, you're talking about the good old' days instead of shredding the knar. We want to inspire you to make play a ritual in your relationship.
FLOW STATE
The definitive moments in our lives are those moments when time stands still, where we have complete foucs, where the line blurs between our self and the infinite energy of the universe.
PARENTING
Kids are friggin' hard. We love them. They make life worth living. But after 21 years of parenting, we've got some pretty powerful insights to share about what works and what will leave you sucking your thumb, crying in the corner like a 3 year old.

SEX
It's our strongest drive, our ultimate goal, and the deepest form of connection we can achieve, yet for many, it's a source of frustration or unattainable happiness. We are going to rewrite some myths and tell you straight up how to get more of it.

CHAKRAS
You are energy and there are all these ridiculous rules, beliefs, and forces out there trying to block the flow of your energy. We are going to show you how to unblock it so that you can tap into an abundance of power and the energy you need to live stoked.

MANIFESTATION
A relationship gives you extra power to manifest amazing things together. When you can both stare off in the same direction with laser focus and dedication, incredible opportunities come your way.
This course is a drip which means each day a new video lecture will be unlocked.
Day 1: Food as an Aphrodisiac
No amount of oysters or chocolate can replace what good hormone function does to your libido. We will cover 3 key factors that will make a huge impact on not only your hormones but also in your energy and mood. Remember this day is free so sign up and let us help you feel vibrant, energetic, and sexy!

Day 2: Playing Together
Having something fun that creates connection is another key ingredient in a happy relationship. We will uncover common road blocs that are getting in the way and share some inspiration on how we've navigated our way through this.

Day 3: Mastering Your Mojo
Having balanced energy flowing through the sacral chakra is the secret to a passionate and fulfilling relationship. We'll be giving you 3 tangible steps to unlocking the power of the Svadhisthana so you feel more connection and self love.

Day 4: Rules of Engagement
Learn what your personality type is and how crucial of a role it plays in your relationship. Understanding how your core desire and innate behavior tendencies show up in your relationship will give you the tools to communicate better, feel understood, and show up as your best self for your partner.

Day 5: Flip the Script
We all do it. We start off our relationships by being flirtatious and fun loving and then we add routine, commitment, bills, kids, careers to the equation and before we know it, that joyful, mysterious person we once were get's buried in responsibility. Let's uncover him/her.

Add coaching and let's sit down for TWO 1 hour one on one session and see how we can bring all 5 of these elements together for you in a program that has you feeling your best and enjoying life to the fullest.