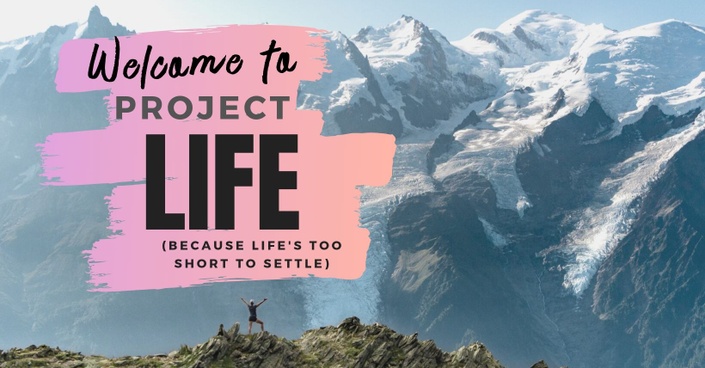 Project LIFE
Gain Clarity In What You Want & Confidence In Your Ability To Achieve It
Enroll in Course
THE BLUEPRINT TO ACHIEVING YOUR DREAMS + LIVING YOUR BEST LIFE
We believe that life is capable of being anything you dream up.
We believe in waking up stoked to start the day and living with gratitude.
We believe in living courageously, loving fully, and seizing the day.
LEARN HOW TO:
Fall in love with yourself
Find compassion for your strengths + weaknesses
Gain clarity in what you want
Abandon self limiting beliefs
Trust that the universe has a plan for you
Take actions that will help you achieve your goals
Vibrate at a higher energy level
Have gratitude for what you are getting
Develop a strong sense of self
Feel good about the relationships you are nurturing
Balance your health
Have an activity that brings you stoke
ABUNDANCE IS IN YOUR FUTURE
Project Life is about taking control of your life so you can wake up stoked each day and live the life that you've always wanted.
A life filled with purpose, love, passion, and pure magic.
It's about overcoming fears, taking life by the reigns, learning how to script out the ideal version of how you want to feel, and accomplishing your goals. It's about developing habits and systems, figuring your sh*t out, learning how to cope with your character flaws (we all have them) and play by your strengths, creating purpose in your days, and most importantly, developing a disciplined plan of action so you can lived a stoked life.
When the Solar Plexus chakra is balanced, you feel:
Brave

Bold

Courageous

Motivated
PROJECT LIFE IS ALL ABOUT UNLEASHING THE POWER OF THE SOLAR PLEXUS

This course is for people who are already pretty darn happy.
This course ain't for those who feel hopeless or completely utterly lost (but it can be).
This course is for those who get happiness. They understand the stoke and they're standing on the tip of the iceberg, curious of the happiness that lies beneath their own depths.
This course is for the joyous and the curious. This course is for the ones who love getting better every day. This course is not solve the problem of unhappiness, but rather, to add even more happiness into your life.
PROJECT LIFE IS ABOUT HELPING YOU ACHIEVE YOUR OWN VERSION OF A STOKED LIFE
IN PROJECT LIFE, YOU WILL LEARN HOW TO ACCOMPLISH YOUR GOALS BY:
Learning the difference between contentment, happiness, and STOKE
Getting clear about your desire and what your badass self looks like
Harnessing your individuality and strengths
Living life aligned with what comes naturally and easy to you
Learning how to overcome common road blocks
Creating emotional attachment to your results that align with your core desires
Increasing necessity to raise your vibration and stay disciplined to your WHY
Knowing what you are trying to manifest
Tapping into energetic vibrations so your attack the right people who will help you achieve your goals
Improving your emotional awareness
Prioritizing fun in your life
WHAT YOU'LL GET:
7 Modules- One each day for an entire week
50+ Interactive Worksheets
Unlimited Access
Templates: Manifestation Through the Yamas, The Attitude Equation, + more
HOW IT WORKS:
This free course is self guided & perfect for self learners. It includes all the tools you need to accomplish your goals while adding more stoke, happiness, and joy to your life! But….
Not all of us are self learners.
With the Guided version of Project Life, Robyn is there to support you, help you, and remind you what to do each day. The guided course includes personalized guiding for each student based on their assessed needs. This can include daily reminder emails, motivational texts, one-on-one conversations, customized worksheets, and more. Whatever it takes to get you guaranteed results.
GUIDED VS SELF-GUIDED
You may want to join the Guided course if:
You're pretty content with life but wouldn't mind if you could squeeze out a little more happiness.
You aren't a self learner.
You want to learn how to love yourself more.
You want to have a better connection in your relationships.
You have trouble staying accountable.
You want to have more energy to do the things you love, be more fit, or lose weight.
Consistency isn't your strong suit.
You want to learn how to accept yourself, your strengths, + your weaknesses.
You have trouble sticking with a plan.
You get distracted easily.
You want to add more fun + adventure to your life.
Mundane day-to-day tasks easily slip your mind.
You would love a hand to guide the way.
You should enroll in the self guided course if:
You are a perfectionist with plenty of time your hands.
You have no trouble sticking with plans.
You are passionate about self growth, simply enjoy learning more about yourself, and aren't attached to results.
You are a self learner and have scheduled time in your day to participate in this course.
Just as a reminder, the curriculum is the exact same in both courses but in the Guided version, you'll have Robyn there to help you and support you personally along the way. This takes away all the overwhelm and creates the best results.
WHAT MAKES THIS COURSE DIFFERENT:
Self awareness is the number 1 factor in creating happiness and that's what sets this course apart from others. There is no one size fits all for life and that's we've dedicated an entire modules, 10 lessons, and 12+ worksheets specifically for self awareness.
When we learn to practice self awareness, all of a sudden we are capable of taking control of our lives and living how we REALLY want to live our lives.
Self awareness revolutionizes our experiences in the world and makes everything feel full, complete, and abundant. It's the very root of the word fulfilled. To be "fully filled" with joy and love for all things.
Self awareness doesn't just happen by saying, "I'm going to start being more more aware." You need to practice, exercise the mind, you need textbooks, you need commitment, discipline, and a mentor. All of those things are really hard to integrate all by yourself and that's what Project Life is for.
And that's just for starters!
After self awareness, Robyn teaches you the exact method she does to identify her purpose, set goals, create timelines, and achieve her dream life.
Robyn teaches you the principles of meditation and then guides you through a manifestation + visualization exercise to prompt the universe to put abundance In your path.
But wait, there's more!
Road blocks are inevitable and failure is a guarantee. Robyn will teach you over a dozen strategies to overcome self doubt, distraction, and more.
Last, you will finish with an entire day dedicated to ancient yogic philosophy that will help strengthen your resolve and increase your ability to manifest you dreams.
Your Instructor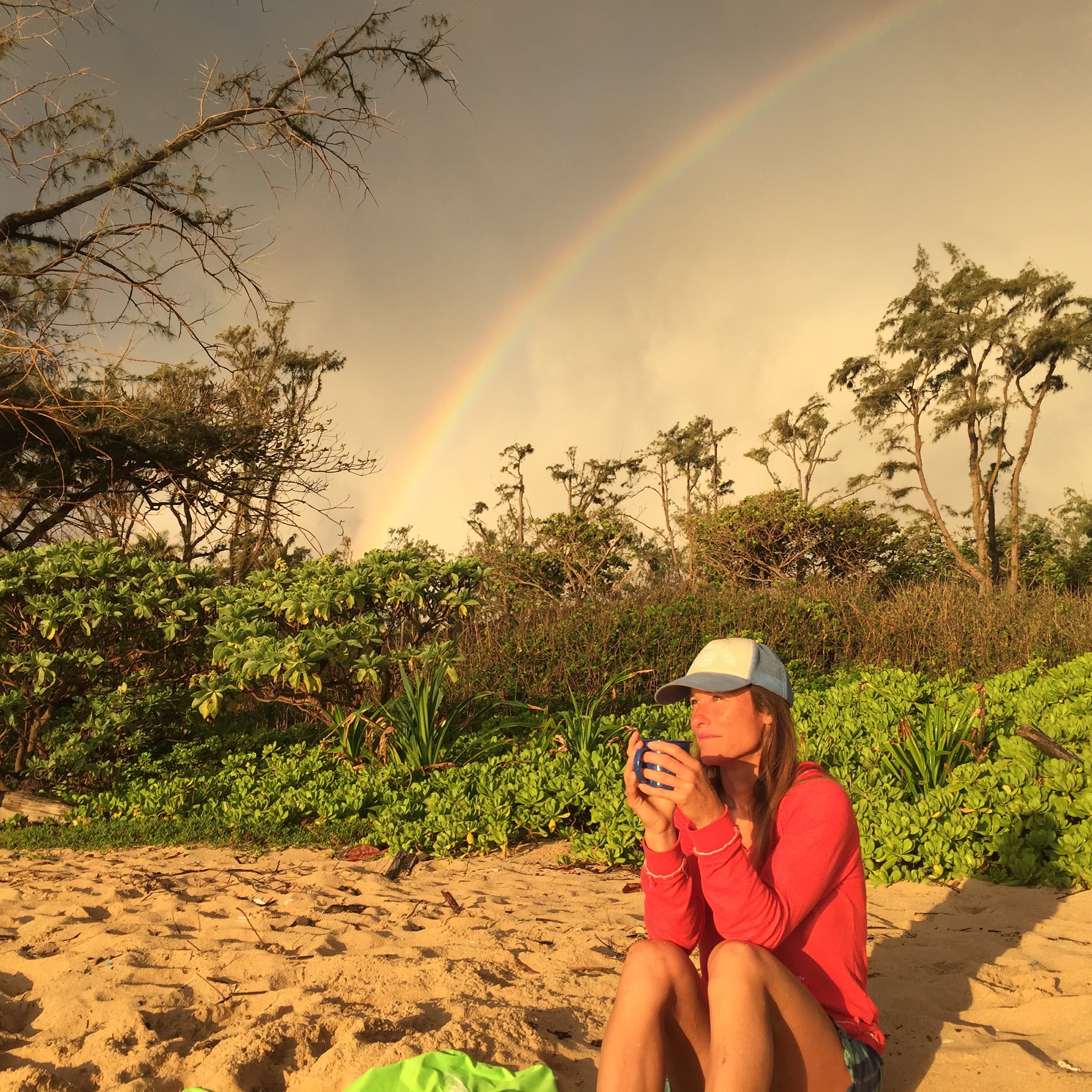 First and foremost, I am a mom. For as long as I can remember all I wanted was to have kids and enjoy them. I homeschooled them so that I could create a life interacting with them through their education as well as through play. But self sacrifice wasn't my goal. I too wanted to be athletic and continue to fuel my own physical dreams. I want to be the best version of myself. I wanted to Be Who I Wanted My Kids To Be. I'm a bit of an adrenaline junkie and I really can't sit still so I've developed an obsession for surfing, rock climbing, and hiking and doing them in new locations has inspired us to travel as a family full time. Maybe I've taken YOLO to the extreme, but in creating this life I've learned tools and systems that others can apply to make their life more fun and satisfying, as well as live stronger and healthier.
Course Curriculum
Welcome + Attitude Equation Template
Available in days
days after you enroll
Supplementary Worksheets
Available in days
days after you enroll
WHY PROJECT LIFE?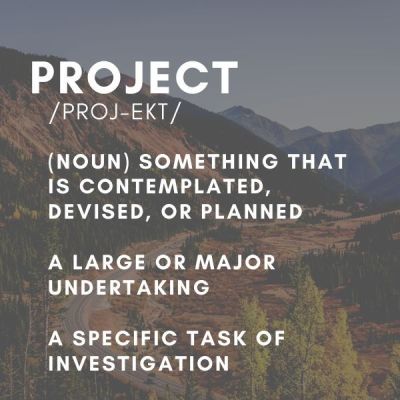 Life is a beautiful thing. But it's not easy. It takes a lot of effort, planning, reflecting, risk taking, failing, and persistence to get it right.
But when you do, doesn't if feel great! All those Hell Ya! moments are what make life special and that's what Project LIFE is all about.
This course is called Project Life because living the life of your dreams is a major undertaking. It is a specific task of investigation and it something that must be contemplated and devised.
Dream lives don't just happen. That's why you're here obviously.
Most of the time life tends to challenge us in ways that aren't so fun. We have responsibilities and obligations that make it hard to prioritize what we want. Demanding schedules that don't allow time and space to play more, take more risks, or experiment with possibilities. Even with the greatest of intentions, life can just feel too overwhelming.
If the concept of "projecting" ignites a fire within you, Project Life is for you.
READY TO PROJECT YOUR LIFE?
There are a lot of great courses out there and plenty of teachers who can guide you on your path to the life of your dreams. I don't pretend to have all your answers, but I do know that I have a lot of the right questions. Questions that will open you up to possibilities you've never imagined. Questions that will help you be the best version of yourself. Questions that will help you be more organized, gain a better knowledge of yourself, and start manifesting your dreams.
THE SECRET FORMULA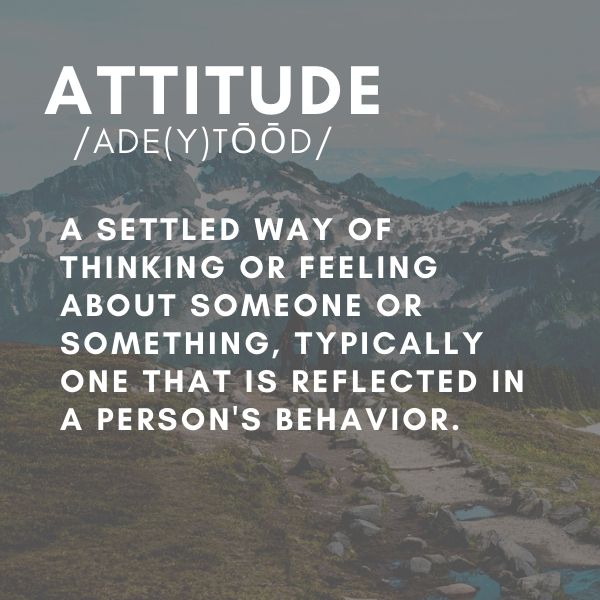 The attitude you bring to each day makes a huge difference in goal setting, happiness, and fulfillment.
It's so much easier to have a positive attitude when you feel in control of your life and have a clear plan to achieve your goals.
That's why we created...

THE ATTITUDE EQUATION TEMPLATE
A formula guaranteed to improve clarity and give you the tools needed to manifest your dreams.
This is not a life changing course. It's a life boosting course. A way of taking all the beautiful things that make you unique and special, stripping away the conditioning of the mind, and putting on an armor of confidence, strength, vision, and persistence to achieve what you know deep down you are already capable of.
Frequently Asked Questions
What's the difference between Guided and Self-Guided?
The Self Guided version of Project Life is cheaper and completely self paced. We leave nothing out and out goal is to give you all the tools you need to live a more stoked life. It includes 7 Modules, 30+ Lessons, 15+ Interactive Worksheets, and Unlimited Access. Self Guided contains all the same curriculum but WITHOUT the custom, personal interaction. The Guided version is one-in-one coaching with Victor and Robyn to make sure you get the best results.
How long do I have access to the Self-Guided course?
The course is completely self paced over one week, however, you have unlimited access to the lessons in the course forever.
How long is the Guided course?
The guided course is completed over 1 month.
What's in the Guided course?
The guided course has pre-paced curriculum and includes daily support, help, and reminders. The guided course includes personalized guiding for each student based on their assessed needs. This can include daily reminder emails, a private facebook group, one-on-one conversations, custom, and more.
Cost of the guided vs self guided?
The guided version costs $900 for 1 month while the self guided course costs $39 and can be completed in 7 days.
What if I am unhappy with the course?
If you are unsatisfied with your purchase, contact us in the first 7 days of purchase and we will give you a full refund!